'ReVillaging' is a term that the Nestworks community has been using to describe our vision for more closely integrated career, family and community needs. Join us for a discussion about the current realities and new possibilities for working families. Bring your stories and ideas to share in dialogue with peers and thought leaders about responses and inspiration for our new, 'post normal' world.
Register here: ReVillaging2.eventbrite.ca
This event is by donation (minimum $1) to support administrative and speaker costs.
Login details will be sent closer to the event date and time.
This event will take place on unceded Coast Salish land.
Our Speakers:
Anthonia Ogundele, Founder, Ethos Lab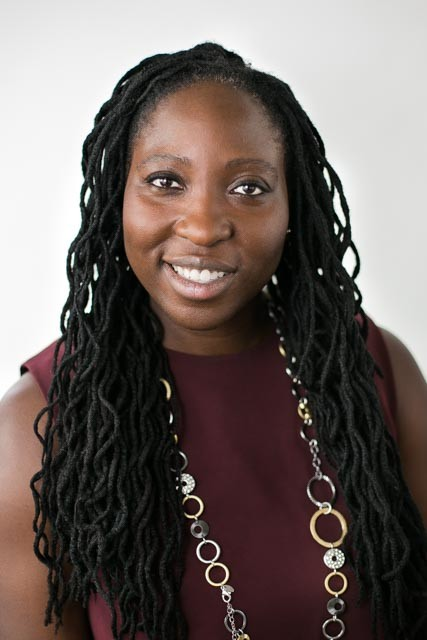 As a trained planner and resilience professional, Anthonia Ogundele has a passion for cities and engaging communities. She was a member of the North East False Creek Stewardship Committee, igniting the re-imaging on Hogan's Alley. In 2016 she turned a storefront facing closet into the Cheeky Proletariat, located on Carrall Street, which is an accessible and inclusive space for the free expression of all people.
She recently left her role at Vancity Credit Union as the Manager of Environmental Sustainability, Business Continuity and Emergency Planning to become the Founder of the Ethọ́s Lab, a social enterprise leveraging the cooperative model to develop an online collaborative platform and creative co-working spaces for youth ages 12-18, that foster Culture and STEM focused Exploration.
Through Ethọ́s Lab she is hoping to inspire a legacy of Black leadership as well as answer the question: "What might place/Space making look like when you centre the Humanity of the Black experience?" Visit www.ethoslab.space and follow on instagram @ethos.lab and Twitter @lab_ethos.
Patricia Lomelli
Born and raised in Venezuela, Patricia Lomelli has been working in the Early Childhood Education field since 2007. After having two children of her own, her passion for early learning and education increased, and she changed career paths. For the past 12 years, she has played an active role in the industry, trying to understand the ins and outs of childcare so she could be involved in the educational journey of her children. Patricia started volunteering at different drop-in programs. Today, she holds a Bachelor's Degree in International Trade and an Early Childcare Education Diploma, and is AMI Montessori Certified with the Montessori Training Centre of BC. She is now the Childcare Coordinator for Pacific Immigrant Resources Society.
Vanessa Richards, Moderator
Vanessa Richards has a foundation in music, screen and live performance, community arts, and writing. Invested in the civic imagination, she devises and facilitates arts-based engagement initiatives with cultural organizations, learning centres, and social ventures. She believes in you.
Thank you to our Community Sponsors: